Energy Saver Series Garage Fans
QuietCool Energy Saver Fans are the standard bearer of all garage fans.  First of all, they are the most efficient fans on the market today blowing up to 30 CFM/Watt!  If you have a stuffy garage then you need one of these fans.  Find out which garage fan is best for you below!
↓ Click to expand
[raw]
[toggle title="Garage Fan – GA ES 1500″]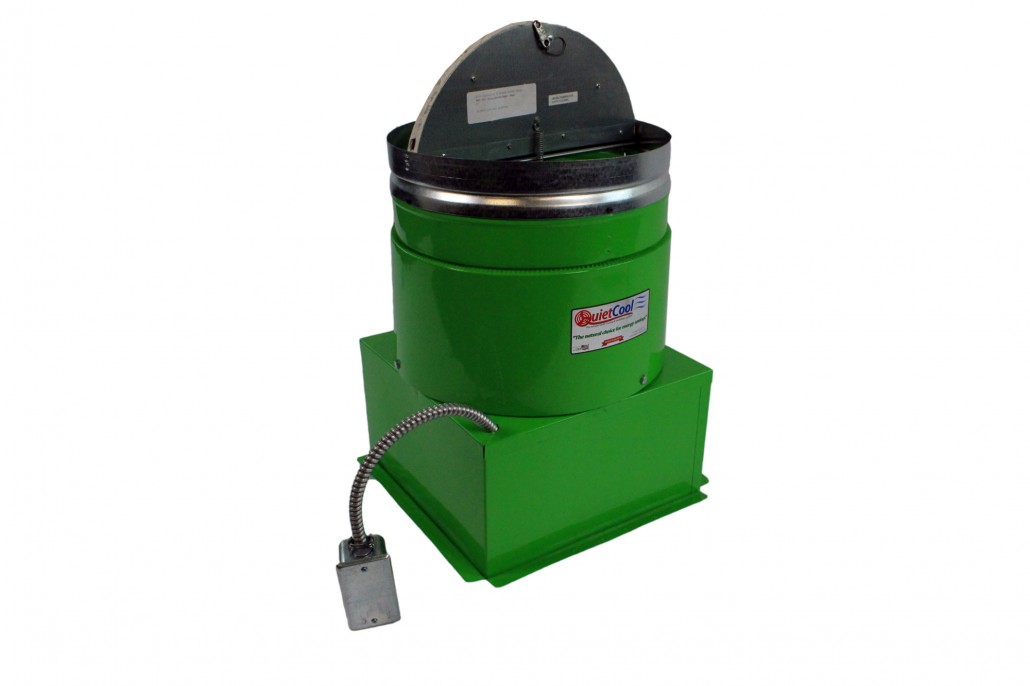 QuietCool GA ES-1500 Garage Fan
The GA ES-1500 is the standard for all garage/attic fans on the market today.  Additionally, you can cool both your garage and attic with one fan, as the GA ES-1500 blows 1,452 CFM while drawing just 46.8 watts.  You won't find a garage/attic fan with lower energy use anywhere in the world today.  A 2-hour fire-rated "bear-trap" damper maintains the integrity of the fire wall in your garage ceiling.
GA ES-1500 DLX is a Deluxe model which includes a Thermostat and the Ceiling Damper Grill.
[/toggle]
[toggle title="Garage Fan – GX ES 1100″]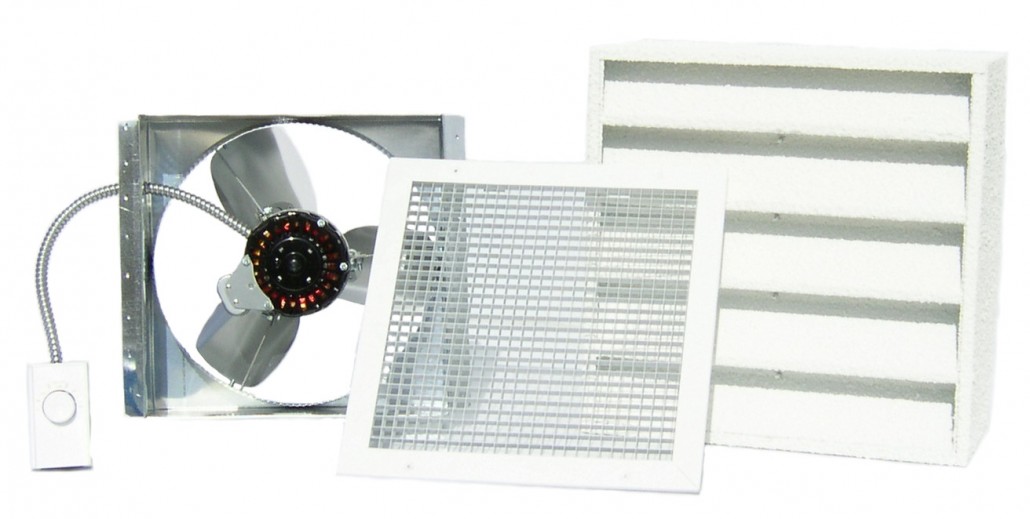 QuietCool GX ES-1100 Garage Fan
The GX ES-1100 wall mounted garage fan is perfect for garages without an above attic space.  Moving 1,103 CFM at just 69 watts of power, the GX ES-1100 will fully vent a 3-car garage in just minutes and fully exchange the garage air volume 22-25 times per hour.  Beautiful!
[/toggle]
[box style="download"]Compare and review each fan model side by side[/box]
[one_half]